4x4 Toyota Pickup Camper 1993 For Sale (PER/ECU/COL)
(Fahrzeug abzugeben)
Heartbreakingly it's almost time to say goodbye to our best travel companion. He's for sale in mid of July between Peru and Colombia (preferably Colombia, but we are flexible on timing and location). It can also be shipped to Panama or Mexico, if wanted. The plates are Canadian, so ownership can be easily transferred via poder within a couple of days; we have done it and can help with the process. Crossing borders has been very easy so far, too.
Mo has made an incredible home for the past few month. Having an enclosed camper makes a huge difference in the crazy winds and cold temperatures of Patagonia and the Andes. He's kept us warm and dry, as well as enabled us to drive and wild camp in places many other vehicles can't reach - courtesy of 4x4 and high clearance.
There's a fix double bed so the camper fits two persons very comfortably. But it can fit more passengers as well: the dining table drops down for an additional bed that easily fits an additional adult. So, for 3 people it is absolutely fine and it could probably fit 4 as well, especially if it's two adults and two kids.
All maintenance has been done regularly. Sourcing replacement filters, parts, etc. has been easy here in South America because it's a Toyota. Of course, it's not a new car, so it comes with the usual wear and tear of body and interior. But as you can see in the pictures it is still in great condition!
Please find the full details below. Mo is an absolute road warrior and ready for further adventures in South America or the other Americas!
The truck
- Year: 1993 (engine was completely rebuilt in 2016 at approx. 400k km)
- Plates: Canada
- Make: Toyota
- Type: Pickup (similar to Toyota Hilux and Toyota 4Runner)
- Mileage: 147k km on the rebuilt engine, expected to be around 153k-156k km at sale
- Engine: V6 3.0L 3VZE
- Transmission: 5-gear manual including H4 and L4
- 1.5 cab including 4 seats (see photo)
- Hi Def Stereo with USB link and audio plug-in
- Additive plug-in adapter for cigarette lighter to charge European laptops (or other items)
- Tires: Front set Dunlop Grandmaster (new at 100k km); Rear set Dunlop Grand Trek AT3 (new at 111k km)
- Lights: Front bullbar added for security and includes additional lights (which has been very useful for off-road adventures)
- Gas tank: 70 L + 2x 16L/20L jerry can
- Additional: spare tire, snow chains for the winter, portable air compressor for adjusting the tire pressure, plenty of tools, towing line, extra belts, filters and fluids
The camper
- Double bed including bedding + additional bedding for the second bed
- Towels, bed linings and two additional wool blankets
- Dining table can seat up to 4 adults
- Stove with 2 burners (powered by 10L gas tank)
- Sink with manual faucet pump
- 30L water tank + 20L extra container + 2x 10L extra bottles
- Additional battery with inverter for lights and to charge items overnight or while driving
- Lots of storage including a wardrobe
- Lots of Kitchen utensils, crockery and cutlery (you are completely equipped for 4 people)
- Icebox for storing food
- 2 fold out camping chairs
- Solar shower and hammock
- Installed clothes line to dry your wet stuff
- Carpet, light string and other deco
- Assorted games/cards/batteries/medicine/spices/food/other useful items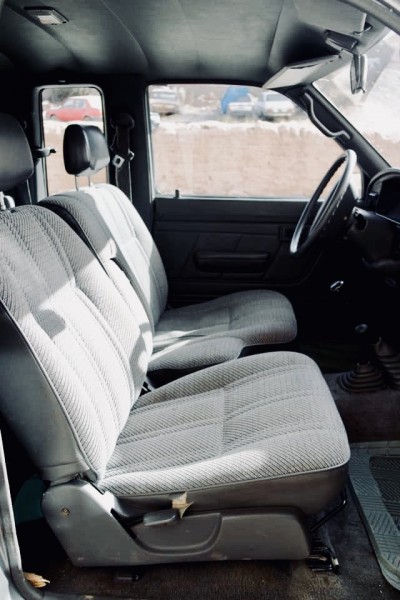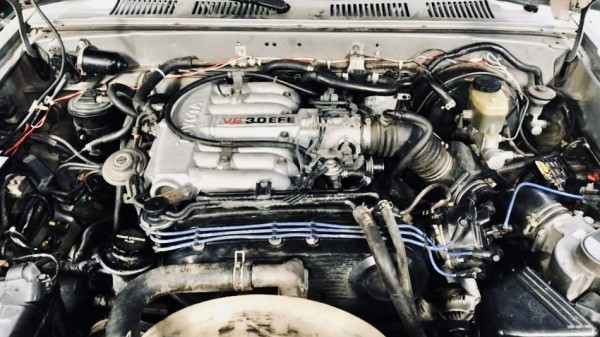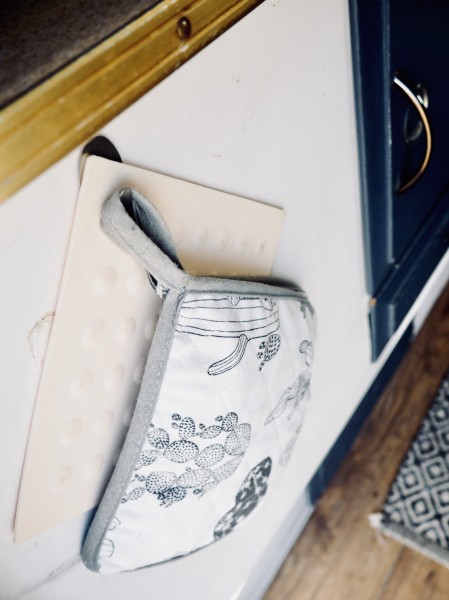 Asked price: 12.800USD or 11.500EUR (negotiable)
Feel free to contact us on Whatsapp +49 157 36 46 89 33 (English, German or Spanish)
Isabell & Patrick