Ready-to-go: GMC Sierra with Slide-in Camper for sale
(Sonstiges)
We are selling our trusty Moose! This rig has been our home during one year and has literally taken us everywhere.
The truck (GMC Sierra 2500HD 2009, 8ft bed, Supercab) runs great. We were driving on steep roads aswell as in sand and snow and never had any issues with it. The truck is technically well maintained (regular oil and filter changes + new brakes as of November 2022). The previous owner upgraded the rear suspension to 7200Lb, which enables you to drive any bad roads without having to worry about decking out even with the camper on the truckbed.
The Camper, a Lance SquireLite 195 (SL195, 9´6" from 1995), is well designed and feels very spacious. There is enough space to store food (in the fridge or food compartment) for up to a week when travelling with two. The overhead compartments allow you to organize your stuff easily and the Dinette makes travelling with a third person possible as one can transform it into an extra bed. We have been traveling with three adults for quite some time and it did not feel tight at all. The laminated floor makes it easy to keep the camper clean. Mosquito nets on all the windows and on the door lets fresh air in and keeps mosquitos out. Further there is a bathroom with toilet, sink and shower. However we only used it as supplementary space for storage (we never actually used the toilet). It is also possible to get hot water but as we mainly travelled in warm weather conditions we didn´t use it. Everything inside the camper is functional (Fridge, oven, water pump, lights, electricity, gas).
Both the truck and the camper definitely show signs of use (some dings and dents here and there) but there are no functional damages whatsoever. If you like your setup to be a 100% clean and perfect this might not be for you. If you however seek to find a setup which works fine and can handle any road or weather while providing perfect comfort and security don´t look any further - You found your ready to go setup.
The rig is only sold in its entirety, meaning truck + slide-in Camper. It also comes with a lot of extras which are included in the price:
Queen size bed: Mattress, sheets and blankets

Outdoor table (+ some Walmart camping chairs which should be replaced)

Bike Rack for 3 Bikes (unfortunately no bikes)

2x Surfboards (One long board/ one short board - specs in photos)

2x wetsuits (incl. Booties)

generator (Predator 2000; 1600 Running Watts, 2000 Peak Watts)

Extension cords

2x Duck feet

Storage Box

Tire ramps

Water hose

Sand sheets

2x LP-Gas bottles

A ladder

A new RV battery as of June 2022

Tire Chains

Tire Grabbers

A tarp

Solar panel (100 watt) on the roof of the camper

Goal zero (the battery inside the goal zero needs to be changed!)

Device to inflate tires

Gas canister

Extension cable

Cutlery etc.
Technical details truck:
Automatic

Mileage: 219 197 miles at the moment

4x4

sound system is solid

Technical details camper:
Dometic Refrigerator for LP-Gas and electric operation

Three stoves and oven (Atwood; Wedgewood)

As we are still living out of the camper until around the 25th of February and will end our trip in San Francisco the rig will be handed over in the San Francisco Bay area and in the period around the 25th of February. Until then you are more then welcome to have a look at the setup in different places in between Joshua Tree N.P. (beginning of February), San Diego area (by 10th of February) and San Francisco (by 23th of February). If interested please give us a call or text via +19705757711 (WhatsApp) and we´ll arrange something. Otherwise please also feel free to send us an E-Mail at devr.julie@googlemail.com.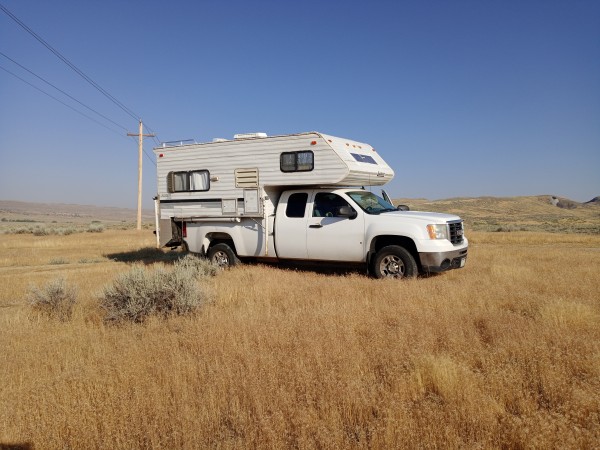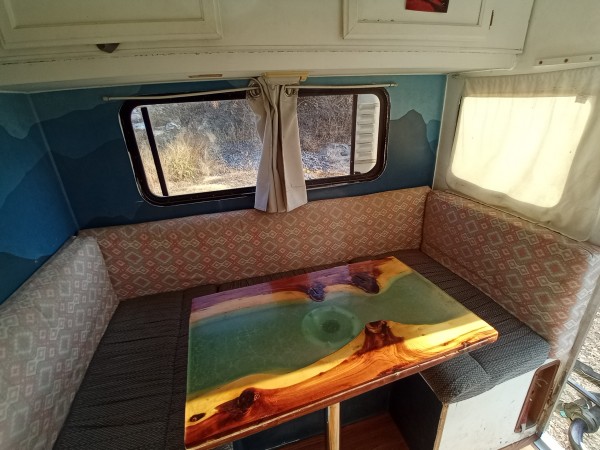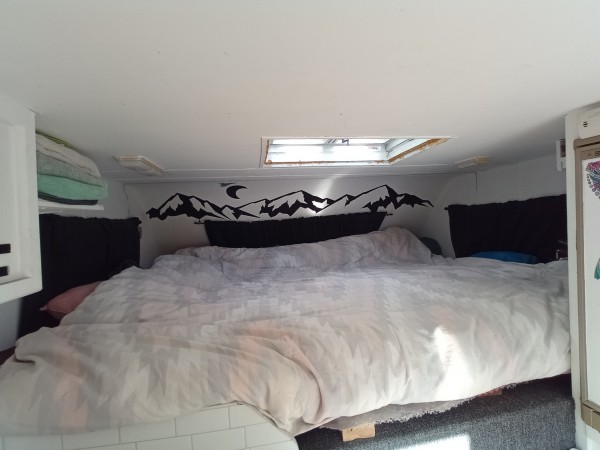 Looking forward to meet the new owners of Moose!
---