Mitsubishi Delica 4X4 TD for sale in Uruguay
(Fahrzeug abzugeben)
Mitsubishi Delica 4WD Camper for sale in Uruguay
Hi overlanders, we want to sell our lovely Mitsubishi Delica 4WD, 2.5 lts. TD, year 1989.
Canadian registered.
273.000 kms.
Does 10 kms. with 1 lt. of diesel fuel.
This is a very simple and reliable camper (no electronics). Goes everywhere. She took us over good and bad terrains, arround Brazil, Bolivia, Chile, Uruguay and Argentina.
Has everything you need and is ready to go.
Sleeps two.
Bedding.
Coleman be fuel cooker.
Equiped kitchen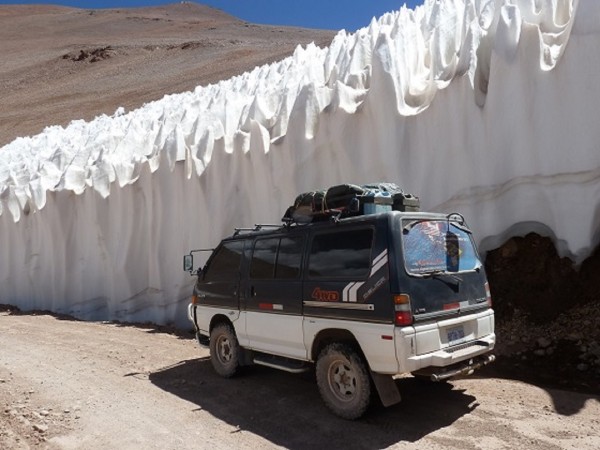 The timming belt and water pump where replaced 15000 kms. ago.

New alternator fitted 5000 kms. ago.
New battery 9 months ago.
New shock absorbers.
Price requested : € 7200 o.n.o.
---